Fun Dance Classes for events - Hen Party, First Dance Lessons and Teambuilding Activities - Leeds, York, Harrogate, Manchester and the UK!
For Hen Parties, Ladies Parties and Events across the UK!
! !
---
Have Fun - Get Grooving - Feel Great
Have Fun

Learn Funky Moves

Feel Great

2 Left Feet Friendly
Welcome to Sashay Dance Leeds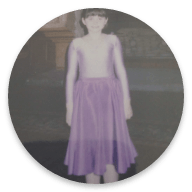 I'm Sarah, Director and Founder of Sashay Dance. Sashay Dance specialises in fun Dance Classes for events in the UK, this includes hen parties and ladies parties. We have 15 groovy themes to choose from including Charleston, Strictly Come Dancing, Salsa, Dirty Dancing, Single Ladies, Burlesque and more. All our classes are 2 left feet friendly, suitable for all and a lot of fun!
Our story
I've always wanted to dance from as young as I can remember and at the age of 6 my Grandparents took me to Latin and Ballroom lessons, I loved the dance classes from the word go and I've never stopped dancing since!
I've taught dance since 2012 and became a qualified UKA Dance Teacher in 2015, I specialise in Latin, Ballroom and Salsa dancing.
In typical sods law fashion I got violently mugged on the way home from teaching my first dance class as a qualified teacher. I was left with bad concussion, 1 year later diagnosed with PTSD, had to quit my job and the only thing I could concentrate on was doing what I love…. dancing! So that was my answer I decided to follow my dreams and I set up Sashay Dance as a hobby in July 2016. I had some amazing treatment (EMDR) for the PTSD and having some brain space back helped massively taking Sashay Dance from being a hobby business to a national company with 24 Teachers across the UK within 2 years
I've helped teaching dance for the local community too including The Breast Cancer Haven and The Leeds Rhinos Foundation. I really do love what I do from livening up peoples events and making amazing memories, this company really is my passion and I can't wait to work every day. We have an amazing team of Teachers throughout the UK that share dance as their passion and we all work to the same values to ensure the most fun dance classes ever!
Prior to being a Dance Teacher I was an award winning PA for event organisation, the amount of time it took for companies to get back to me was frustrating at times. We are very passionate about delivering the best customer service, ensuring enquiries are dealt with smoothly and that any stress the customer has around organising their event is eliminated. The feedback we've had from customers has been overwhelming.
Our mission is to give everyone something to dance about
I hope you've enjoyed reading my rather personal story about Sashay Dance and it helps give the real meaning into why we do what we do. So whether you're looking to surprise the bride to be with a fun hen dance class or looking for a fun activity for your next birthday we can help. Our mission is to give everyone something to dance about and I hope that you'll be next!
Sarah x
Contact us today because we can't wait to give you something to dance about!
! !
Gallery Of Some Of Our Various Dance Lessons