Sashay Dance visited Bridal Reloved York to come up with the best advice on dancing in your wedding dress.  Here's our top 5 tips:
If you've not yet got your dress there's a few wedding dress styles which make dancing a whole lot easier.  Try the high low dress (slightly higher on the hem on the front than the back), the dress with the detachable train or why not use it as the perfect excuse to get 2 completely different dresses.  Dresses vary immensely in weight too and generally the lighter the dress the easier it is to dance in.
If you've already found your dream dress you can bustle the dress.  This can either be done using a hook and eye on the outside or bustled from the inside using a button.  The good news is that in terms of alterations this is a relatively quick job allowing you to dance the night away in style.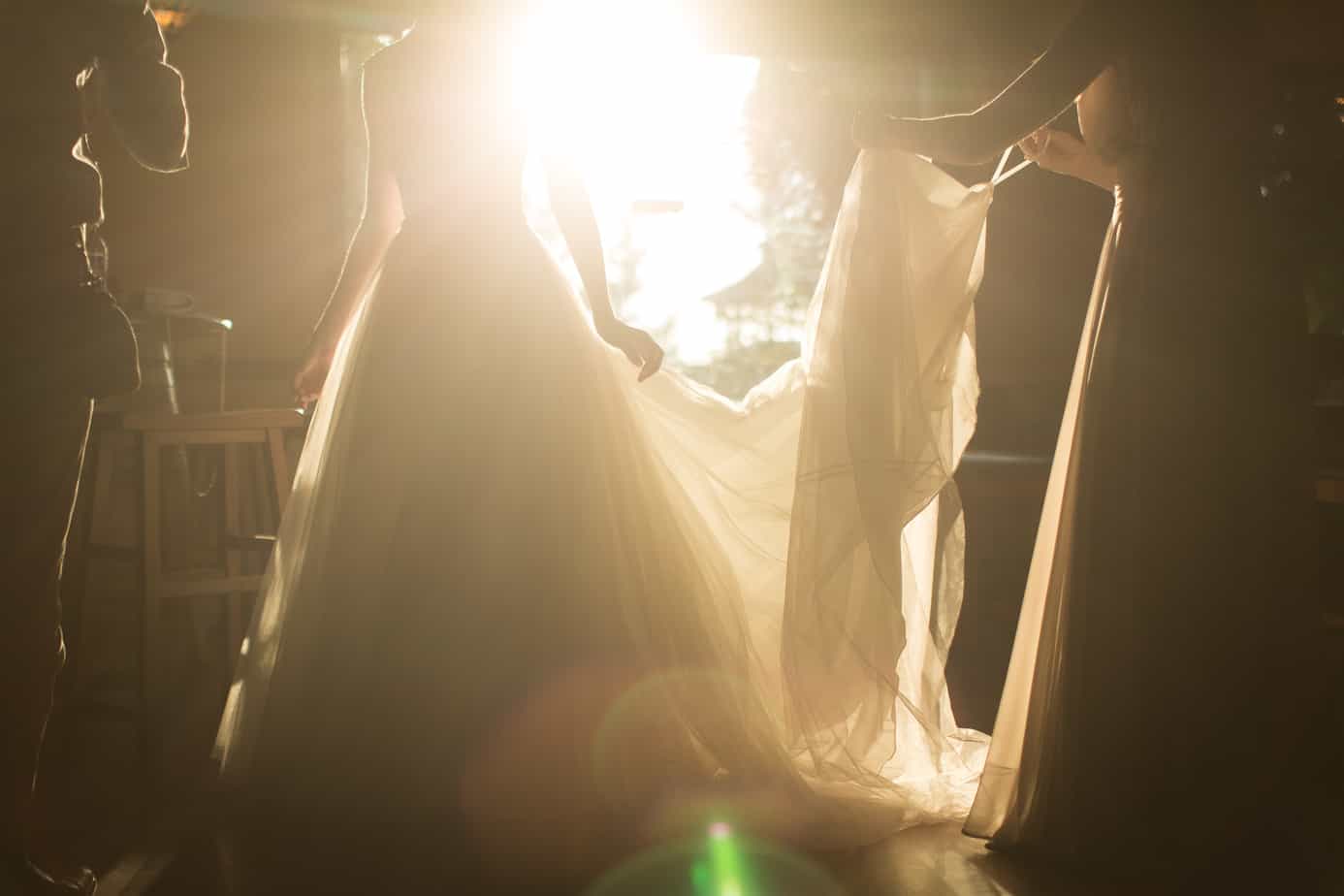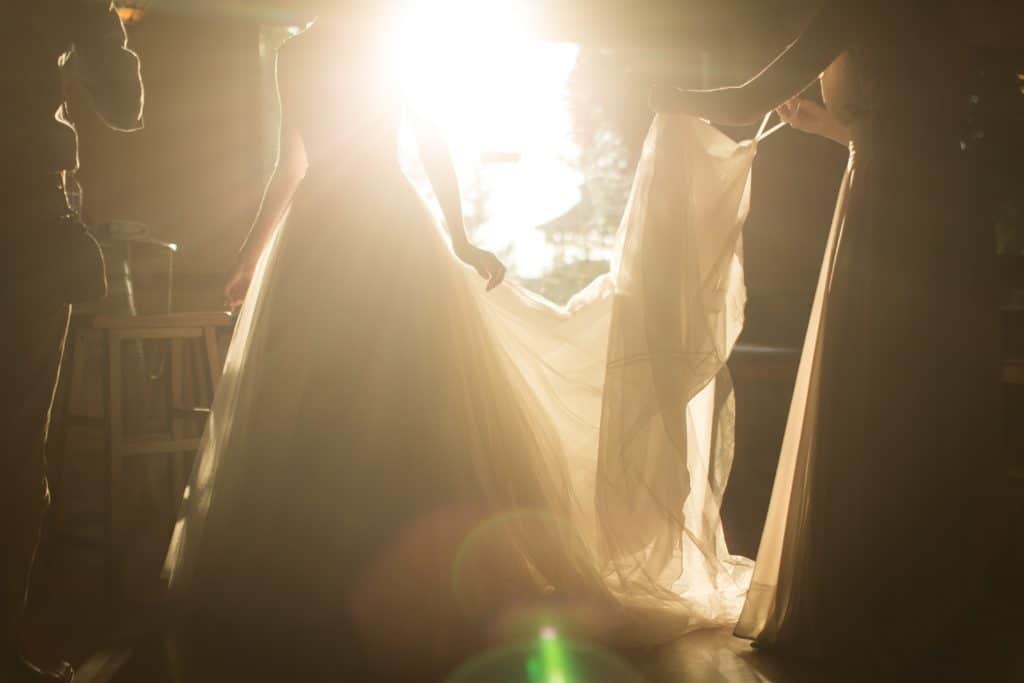 Have a little practice dancing around in your wedding dress with your wedding shoes on.  If they are problematic why not try a wedge, you could even jump on the comfy bandwagon of the wedding trainer trend.  Some trainers come with a wedge maintaining the perfect dress length all night long. 
For court shoes that tend to flop on and off when dancing we'd highly recommend the 'clear strap'.  The clear strap can be put around the shoe to give that extra bit of security, we've used these at Sashay Dance before and they are fab! 
We'd recommend leaving your drink at the table, as dancing round with a drink in a normal dress is hard enough as it is.  It is your wedding though, so if you do want to drink and dance go ahead, a nice champagne is least likely to stain.
And most importantly…. have the most amazing wedding day and lots of fun!
Sashay Dance specialise in fun hen party dance classes across the UK.  We have 17 groovy themes to choose from including The Greatest Showman, Spice Girls and Dirty Dancing.  Our mission is to deliver fun across the nation and create happy dancing memories to last a lifetime.
Bridal Reloved is one of the UK's largest bridal chains and the world's only chain of preowned wedding dress boutiques.  They specialise in high end designer dresses that are either preloved or samples.  On this visit we met Elizabeth Matfin owner of the Bridal Reloved York branch.