We have just hit our 1st birthday! I can't actually believe it's been 1 year, it feels like 5 years with all that's happened in such a short space of time.  I'd like to say a MASSIVE thank you to everyone who's supported Sashay Dance.
To celebrate we had a fabulous exclusive party in El Atico of Revolution Call Lane, Leeds.  Guests were treated to a pink drinks reception, followed by a dance show, fun Salsa dance class, delicious chocolate birthday cake and a Macarena musical statue dance competition to win some very fabulous prizes from Weetwood Hall, musical statues has never been so intense!
Sashay Dance specialises in fun Latin, Ballroom and Salsa classes for events in Yorkshire (team building, hen parties, birthdays, corporate events, weddings and anniversaries).  We also choreograph the most beautiful first dances and work with a number of charities across Leeds including The Haven and Leeds Rhinos Foundation members of which also attend the party.  It was fantastic to see a real mix of people from all of the Sashay Dance activities and people who have really helped to make Sashay Dance a success.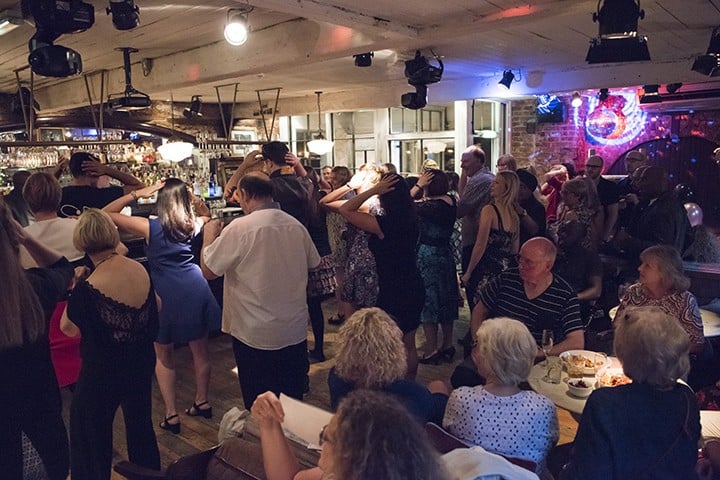 There were also some specially invited guests who I thanked personally, as without them I wouldn't be dancing and without that there would be no Sashay Dance:
1.  My Grandparents (Brian and Patricia Hough) – They recently celebrated their diamond wedding anniversary and Grandad is now 85.  I desperately wanted to dance when I was younger and when the ballet class was fully booked my Grandparents took me Latin and Ballroom dancing with them, I was hooked from the 1st lesson.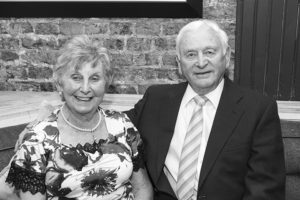 2. Jean Harvey – My Grandparents took me to Jean Harvey School of Dance.  Jean's classes were excellent and a lot of fun, she also handled us very well as most of the class was so young we thought it was gross to dance with the opposite sex!  Her routines are wonderful and she still has regular classes in York.
3. My parents (Kathryn and David Hough) – They have funded my dance classes and dresses etc throughout my childhood and also operated as a taxi service to and from these.  The funny thing is that the taxi service still operates on a Saturday to some of my hen party dance classes in York, thank you Mum and Dad.
I absolutely love dancing, it's always been my passion and it always will be.  It puts a smile on everyone's faces which is what puts a smile on mine.  I really look forward to seeing many more happy smiling dancing people!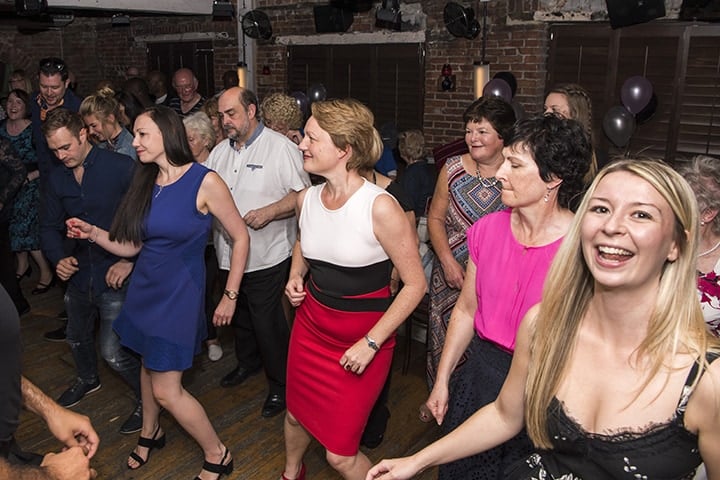 For more information about our dance classes follow this link and in the meantime…..
Keeeeeeeeep dancing!
All the photos from the event can be found on www.facebook.com/sashaydance, thank you to Toolsie Photography.
Sarah Hough, Director of Sashay Dance